Supplements in Rockingham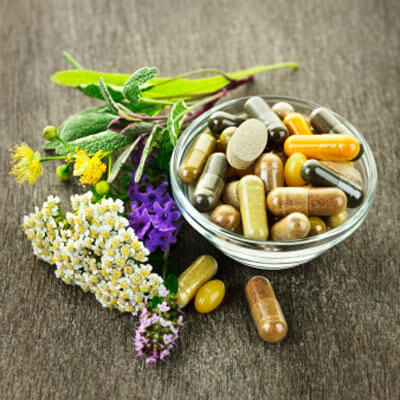 Wellness is at the heart of Murphy Chiropractic and Wellness, P.A.. Nutrition and chiropractic go hand in hand to benefit your health. Prevention truly is the best medicine. A healthy body starts with what is on the inside. You can think of food as fuel that you need to function optimally. If you are deficient in any nutrients, you can experience serious health consequences.
What Goes Into Your Body?
Everything that you put into your body matters. The average person in America consumes preservatives, chemicals, artificial ingredients and pesticides each day. They're harmful and contribute negatively to your health. If you are unhealthy, overweight or lacking nutrients, your body can be more prone to disease or injury. You may also have difficulty recovering your health.
At Murphy Chiropractic and Wellness, P.A., we know there is no one-size-fits-all plan for individual wellness. We look at each of our patients as unique. Our chiropractic and nutrition plans are personalized to each case. Our nutritional counseling includes a micronutrient analysis. In performing this comprehensive testing, we can identify any deficiencies and why they exist. You might need to change your diet or aren't properly absorbing the nutrients you take in.
What Everyone Needs
There are multiple vitamins and minerals that your body needs at a cellular level. When you get them in proper amounts, you'll sleep better, have strong bones, enhance your mental state and reduce your risk of getting diseases such as arthritis and osteoporosis. These essential nutrients include the following:
Vitamin A. This vitamin helps the health of your muscles, skin, teeth, bones and eyes.
Vitamin B. A complex of vitamins, each has different benefits. They include migraine prevention, stress management, blood glucose regulation, heart disease prevention, brain health, sleep regulation and more.
Vitamin C. This vitamin will protect you from cardiovascular disease and is vital to your immune health.
Vitamin D. This vitamin is essential for your immune, cardiovascular and bone health. It also contributes to healthy metabolism and weight.
Vitamin E. A powerful antioxidant, this vitamin may help to prevent cancer and has properties that lower your cholesterol.
Vitamin K. This vitamin promotes blood clotting, improves your bone health and can prevent fractures.
Calcium. Your entire musculoskeletal system requires calcium. It may also protect you from hypertension and cancer.
Iodine. Vital for your thyroid health. Without it, you could have weight gain and poor metabolism.
Magnesium. Strong bones and a healthy nervous system are the benefits of magnesium.
Selenium. Protect your heart, defend against cancer, enhance your cognitive function and promote your immunity with this vitamin.
Zinc. Cut down on your stress, improve digestion and immunity and increase your ability to heal from wounds thanks to this nutrient.
Schedule Your Consultation Now
You may try to eat a healthy, balanced diet. But you can still be lacking micronutrients that you need. With our specialized products and supplements you can progress toward optimizing your health. Contact us today to schedule your consultation and discover if you can benefit from supplements Rockingham!
CONTACT US »
---
Supplements Rockingham NC | (910) 817-7126