Murphy Chiropractic and Wellness, P.A. Reviews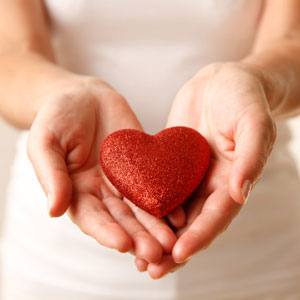 What Our Rockingham Patients Say
At Murphy Chiropractic and Wellness, P.A. we love when patients share with us their feedback and comments after chiropractic care. Please read our patient testimonials below to see what other people have achieved through their tailored treatment plans with us.
Share your stories too! Click here to send us your feedback so that we can help to spread the word about the benefits of natural Chiropractic care.
For more information, or to schedule an appointment, contact us today.
---
Video Testimonials
---
TMJ Help
After suffering with TMJ for several months with no relief in sight, I finally decided to schedule my appointment with Dr. Murphy. This was not my first meeting with him as I had previously seen him for a different situation. I have nothing but the highest regard for this office and the professional staff. Dr. Murphy determined the treatment that I needed and within a matter of weeks I could tell a difference and am happy to state that the TMJ has improved 100%. Thank you Dr. Murphy
– Wanda M.
Chiropractic for Pregnancy & Newborn
I started seeing Dr. Murphy for chiropractic care when I was about 20 weeks pregnant. I saw him weekly, & when my due date approached, he did some pressure point on me along with an adjustment and I went into labor 2 hours later!! My labor only lasted 6 hours and I pushed for 11 minutes. Being cared for by Dr Murphy was the best decision I made during pregnancy. When my little girl was born we took her for 3 adjustments with Dr Murphy her first 2 weeks of life. He was very gentle & great with her! I would recommend him to anyone for care. You definitely get your money's worth each visit & he is a lot more affordable than other chiropractors around.
– Samantha C.
Back Pain Relief
I would like to express my gratitude and appreciation to Dr. Jerry Murphy and his wonderful staff for helping me with my terrible back pain. Having never seen a chiropractor before, I really didn't know what to expect. However, Dr. Murphy put my mind at ease and within the first visit, I had relief! I would highly recommend this practice to anyone that is searching for a chiropractor. I can assure you that you will be pleased with your treatment and results! Thank you again to Dr. Murphy and staff. You all are fabulous and I don't know what I would have done without your help. I am a very satisfied patient.
– Lori C.
Help After Weightlifting Injury
I had some issues going on with my left arm that stemmed from a weighlifting injury and I was skeptical at first about whether or not I could reap any benefits from chiropractic care but boy was I wrong. Dr. Murphy placed me on a rehab regimen and I am back in the gym already so he has made a believer out of me. Dr. Murphy is very knowledgeable and his staff is awesome! I would highly recommend them to anyone.
– Luther O.
Auto Accident Injury Relief
I would DEFINITELY recommend everyone to go see dr. Murphy! Him and his staff are so welcoming and friendly and treat everyone like family! I was in an automobile accident and was completely lost about why I was in so much pain in my neck and back. With the patience and help from dr. Murphy and his staff, I soon understood and was almost completely out of pain! I plan to continue seeing dr murphy for a very long time!
– Chasity R.
Amazing Relief
I had amazing relief on the very first day! Everyone takes the time to really listen to what you have to say and what you tell them is causing you pain. After you explain the problem, they work to change your treatment to the most helpful for you. The entire staff is so kind and understanding; they really make you feel welcome in each visit. I have thoroughly enjoyed the care I have received, and I very highly recommend this office to anyone needing chiropractic help!
– Jordin N.
Relief for 18 Year Old Injury
Dr Murphy was able to bring the first sign of relief to my back and neck from an 18 year old injury. For 18 years I have suffered back and neck pain from my car accident . Dr Murphy is absolutely wonderful and his staff is more than accommodating I would highly recommend Murphy chiropractic and wellness.
– Melinda M.
Help For My Whole Family
The day I met Dr. Jerry Murphy I had numbness and tingling in my down the back of my left arm all the way down to my pinkie. He did the x-rays and I gave him my history about degeneration in my neck, and within minutes of being in the exam room he gave the feeling back to my arm. Since then, I have seen him on a regular basis. Because of the degeneration in my neck I was taking many different kinds of pain medication to be able to function. Now, I don't feel the need to take medication for weeks at a time. The atmosphere at Murphy Chiropractic and Wellness is very professional and friendly. I enjoy my visits because his staff knows me by face and name, they are always kind and caring.
Dr. Murphy also truly cares about his patients. I have been to other chiropractors in my life and I have to say that I am glad the Dr. Murphy came to Rockingham, NC. He has saved me from an abundance of pain. All of my other doctors told me that I would just have to suffer through it the rest of my life and I am still a young mother. I recommend Dr. Murphy to anyone who needs chiropractic or physical therapy.
My whole family is seen by him. My husband and daughter get treated for their migraine headaches and now have fewer migraines, thanks to him. And my son recently fractured his foot and Dr. Murphy is taking care of that too. I can't tell you how grateful I am to have him as my doctor.
– Delia M.
---
Murphy Chiropractic and Wellness, P.A. Reviews | (910) 817-7126